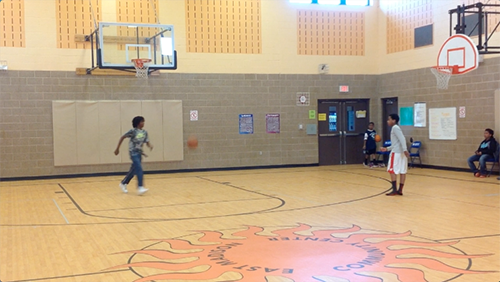 HEX Project: "Video Remixing for Media Literacy" at the East Madison Community Center
---
The Humanities Exchange (HEX) Grant allows graduate students in humanities disciplines at UW-Madison to partner with a community organization for a semester or year, essentially functioning as a miniature non-profit during that time. In the spring of 2015, I worked with the after school program at the East Madison Community Center to create remix videos about the students' interests. The students created several short videos using footage they shot combined with clips from their favorite shows and music. Along the way, they gained crucial media literacy skills, evaluating and discussing the media that they remixed.
Rhetorically Speaking: UW-Madison's Rhetoric Student Blog
---
A few of my grad student colleagues and I launched Rhetorically Speaking in the fall of 2013. Since then, the blog has operated regularly during the school year, allowing students and faculty to provide timely rhetorical perspectives on current events. Two of my most recent posts concern the NYPD's editing of Wikipedia entries for incidents of police brutality and the victim-blaming rhetoric of #ifmyphonegothacked, a hashtag made popular after the celebrity iCloud leak.
Video Production, Dr. Eric Hoyt's Introduction to Digital Production
---
During my first semester of Ph.D coursework, I took CA 609: Introduction to Digital Production with
Eric Hoyt
(a prerequisite for teaching the undergraduate version of the course, which I did during three subsequent semesters). In this course, I created an informational video with two of my colleagues about the study of digital rhetoric, as well as a solo video project--a remix about remix.
What is Digital Rhetoric? from Olivia Conti on Vimeo.
A Remix About Remix from Olivia Conti on Vimeo.